Michael (Mick) Krasner (he/him), MD, FACP, is a Professor Emeritus of Medicine at the University of Rochester School of Medicine and Dentistry and a leader in the field of flourishing in medicine.
His mission includes supporting the precious resource of our health professionals' well-being, enhancing compassion in medicine- for the self and others, envisioning a more personalized health professional-patient relationship where healing is truly bidirectional, care goals are mutually derived, and the uniqueness of the clinical encounter reflects the central act of mutual high regard.
In service of this mission, Mick supports others to find meaning, effectively manage challenge and complexity, enhance well-being, and grow into their future selves so they can elevate their potential – and the potential of others – and flourish.
In addition to providing full-time direct patient care for 32 years, Mick has promoted flourishing in medicine through teaching Mindfulness-Based programs to more than 6,000 patients, medical students, and health professionals, providing mentoring and coaching, and through his research, contributing to the growing empirical evidence not only linking health professional well-being with quality of care but also demonstrating effective interventions for improvement. Additionally, Mick has given over 300 presentations, workshops, and seminars at universities, hospitals, medical institutions, and foundations in Africa, Europe, Asia, and North America.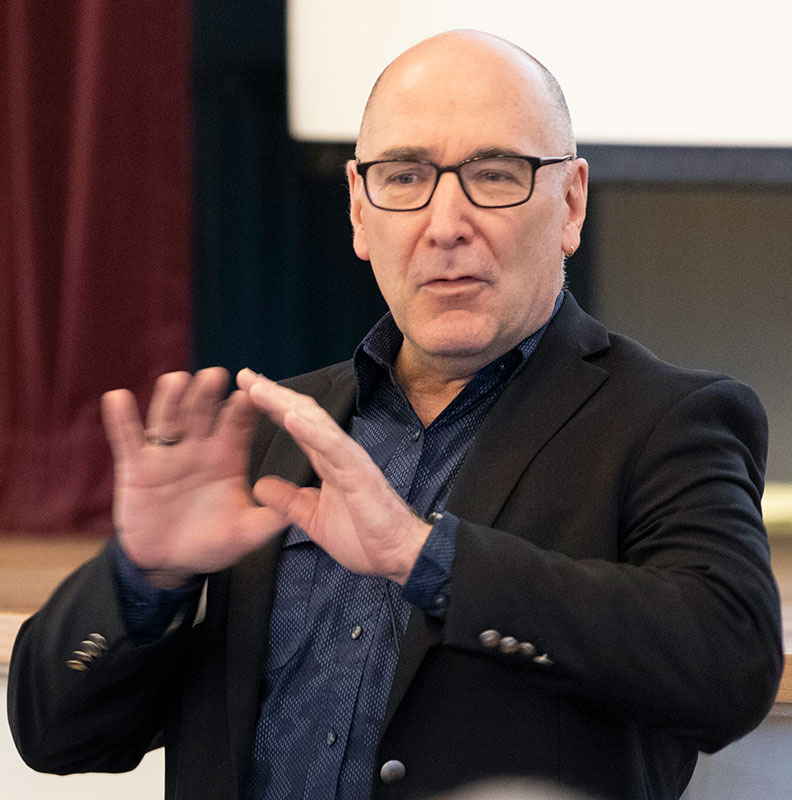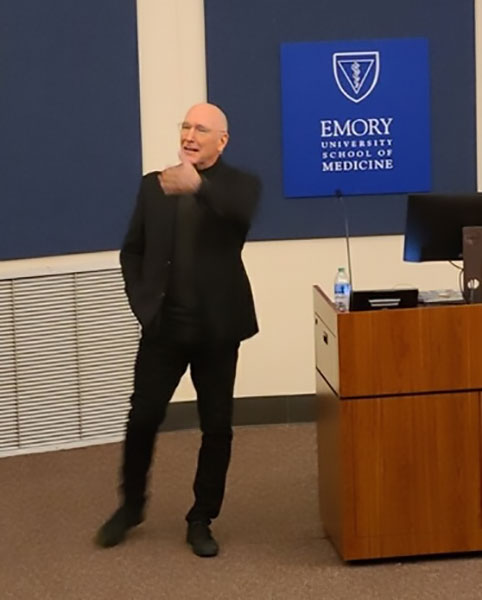 Mick is the co-founder and co-director of the Mindful Practice in Medicine at the University of Rochester, a program that grew out of Dr. Krasner's work as project director of the project Mindful Communication: Bringing Intention, Attention, and Reflection to Clinical Practice, sponsored by the New York Chapter of the American College of Physicians and funded by the Physicians Foundation for Health Systems Excellence. Reported in JAMA in September 2009, the results of this project became the template for what now are the programs offered by Mindful Practice in Medicine at the University of Rochester School of Medicine and Dentistry.
Mick continues to be engaged in research projects, including the investigations of the effects of mindfulness practices on the immune system in the elderly, on chronic psoriasis, and on caregivers of Alzheimer's patients.
Mick shares his work in peer-reviewed publications, scientific assemblies, workshops, visiting professorships, blogs, podcasts, and intensives worldwide, focusing primarily on the roots of Hippocratic medicine through the cultivation of attention, awareness, and reflection on the health professional-patient healing relationship.
Mick graduated from the University of California, Berkeley in 1983 and received a Doctor of Medicine degree from the University of California, San Diego School of Medicine in 1987, completing residencies in both Internal Medicine and Pediatrics at the University of Rochester School of Medicine and Dentistry where he continued as a full-time faculty member and still engages in medical student and residency education, post-graduate medical education, and research.